I printed this card in 2009. In fact, I printed it three times. The first time, the image used for Mazeroski didn't print the way I wanted it to, so I tossed the whole batch and tried again later. The second version was fine, except there was a typo. The word "native" was capitalized in the Clemente writeup. "Native Puerto Rico" should have been "native Puerto Rico". Once more the whole batch had to go.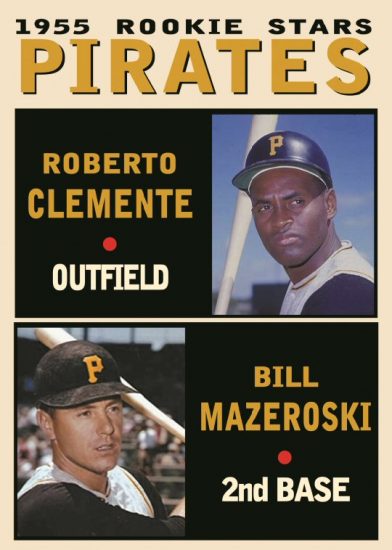 The third time, they finally came out the way I wanted them to.
1955 was a dreadful season for the Pirates. They finished dead last, in 8th place. It ended up being Clemente's rookie season, and he had a decent year. The team looked a lot better on paper than they did on the field. They had some decent bats: Dick Groat, Dale Long, and Frank Thomas. They had some good arms: Vern Law, Bob Friend, and Roy Face. They had Branch Rickey as General Manager and Fred Haney as their field general. But they couldn't win.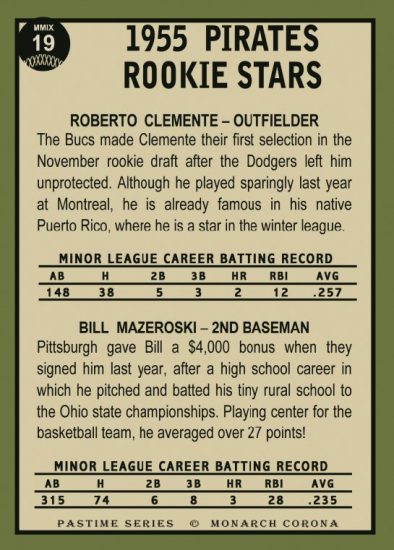 Maz would have to wait another year before he would be playing at Forbes Field. The Pirates were at the beginning of a slow climb that would take them to the World Championship in the 1960 World Series. It would be Mazeroski who would hit the walk-off homer that beat the Yanks in game 7.